Mixed Grains: Easy and Delicious. Enjoy the "blessings of the Earth".
---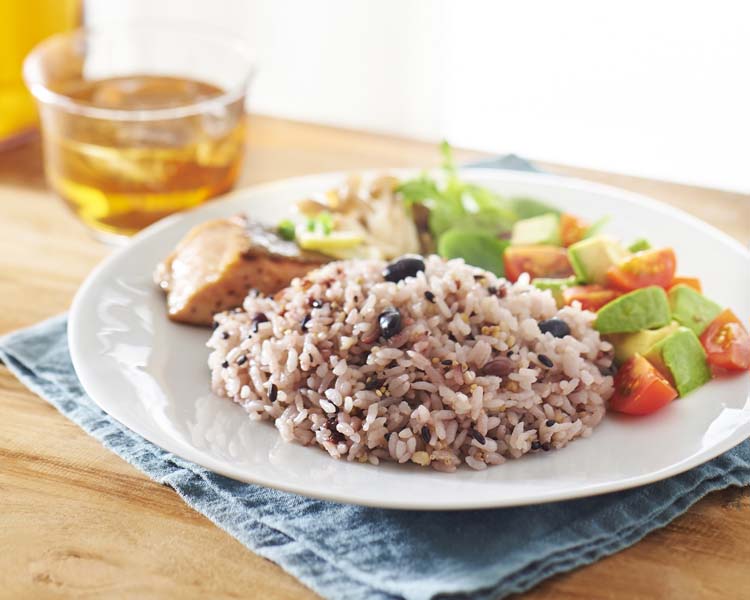 ---
Make Rice Amazing with our 16 grain mix!
Add our 16 Multi Mix Grain Gohan Style to regular rice to boost flavor and nutritional value to your diet. Tasty "Jurokkoku Gohan", 16 mixed grains such as sticky millet, foxtail millet, amaranth, as well as beans like black soybeans and adzuki beans contain minerals, fiber, and vitamins. Simply added to rice.  Blending in this manner gives us the ability to set the product taste, balance and flavors just right.
You can also combine with our Mochi Mugi Japanese Pearled Barley instead of rice for a fiber-rich addition to any meal.
Enjoy quality products that use our food processing experience and proprietary technology, and Japanese tradition. At Hakubaku we create easy-to-eat products to help people maintain their health by means of flavorful foods.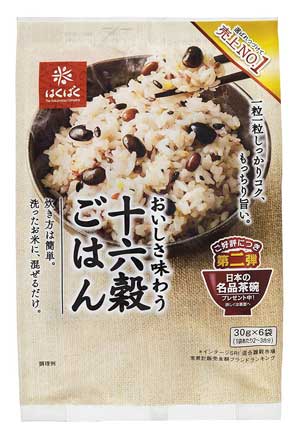 What are the 16 Mixed Grains?