---
The Kokumotsu Company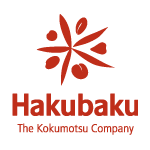 "Kokumotsu" means "Grain" in Japanese. In view of our corporate history and our determination to keep providing the ideal diet, we define ourselves as "The Kokumotsu Company". We continue to deepen our knowledge on grains and realize "The Kokumotsu Company" through providing new innovations in grain products and processing technology.
Hakubaku deploys various grain businesses in order to offer healthy and rich dietary lifestyle from staple foods and leading world grains. We strive to develop and improve the function and taste of grains so that more people will enjoy, and explore different flavors of grains loved by future generations.
---
The Kokumotsu Company
Copyright ©Hakubaku Co., Ltd. All rights reserved.