Japanese Traditional Noodles: Flavor attained through special attention to quality and taste.
---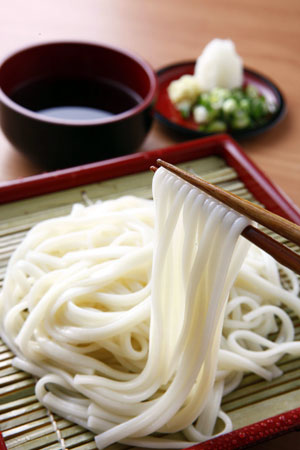 ---
Noodles such as udon, hiyamugi, somen and soba have been a staple of the Japanese diet for more than 1,000 years. We develop Japanese traditional noodle products that are more delicious and familiar so that they become an essential part of 21st century food culture.
Hakubaku has a long history of producing salt-free soba, salt-free somen and soba noodles. Hakubaku selects the best harvest from a specific prefecture in Japan known for its water that helps to grow the best wheat. Therefore, our noodles are some of the best in the world. Our soba and udon noodles are popular all over Japan and around the world in great resturants worldwide.
Hakubaku Salt-free Soba, Salt-Free Somen, Salt-free Hiyamugi, Baby Udon and Baby Somen Japanese Noodles can be purchased from many retailers around the world that supply Japanese noodles. Add our salt-free noodles to any of your traditional dishes for that extra special taste. Since our noodles don't add salt, they will pick up any flavor you throw at them.  Just clean eating and clean food from Hakubaku!

Our line of choice products includes such items as sodium-free noodles, noodles especially for baby, and certified genuine-tasting organic noodles made in Australia. All manufactured using our own unique drying and aging process
There are two factors which compose the deliciousness of Japanese noodles.
One is "firm texture" and the other is "smoothness".
Hakubaku's developed a process of vacuum and high hydrolytic mixing process for firm-textured noodles and two-step aging process for smooth noodles. The vacuum mixing tank kneads the dough into a dense mixture. The dense dough allows more water to be absorbed. Glutens which is the key for making firm-texture noodles are formed by the high hydrolytic mixing process. It is common to let the dough stand after kneading for stabilizing glutens. We have created our own standing process through the decades to consistently produce make smoother noodles.
Trained Hakubaku noodle artisans is also watch over the critically important step of drying the noodles evenly when manufacturing dry Japanese noodles. We have improved the drying process using the perfected combination of temperature, humidity and time.
These original technologies have been also installed into our group company Kirishina, a dedicated factory for Soba, and Hakubaku Australia, organic noodle factory.

---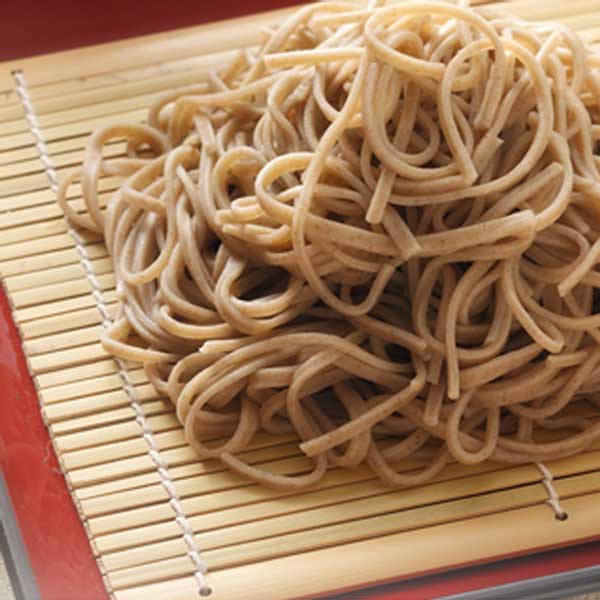 ---
Passion for something better and fun at household dinning drove Hakubaku to develop Ramen bar quality noodles. Being made with 50 years+ experience and technology, Hakubaku Ramen noodle is fresh in flavor & texture, yet achieve 180 days of expiration and Preservative-Free. It is a Japanese traditional style noodle; wavy and square shape. The style not only looks authentic but brings up "Just the Right" amount of soup when lifted from a bowl Taste the harmony between noodle and broth with our included savory soup stock for a great ramen experience.
---